---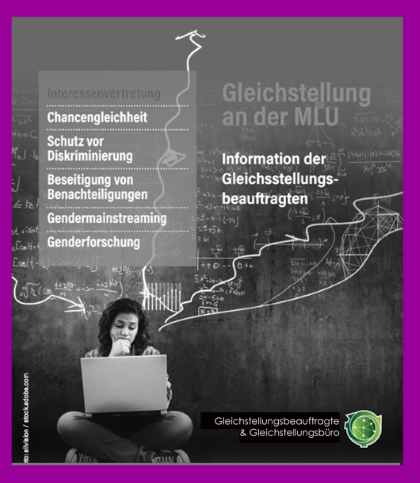 ---
---
Contact
Gleichstellungsbüro
phone: (0345) 55 -21359
fax: (0345) 55 -27636 (neu)
gleichstellungsbuero@uni-ha...
Barfüßerstraße 17
06108 Halle (Saale)
Bürozeiten: Mo–Fr 8.30–15.00 Uhr
Sprechzeiten: nach Vereinbarung
---
---
Login for editors
---
Equal Opportunities Officers: Homepage
Welcome to the homepage of MLU's Equal Opportunities Officers, the representative body for gender equality.
Here we provide information about us and our work as well as about gender equality in science and at MLU, including news and dates. Further, we make women at Martin-Luther-University and their achievements visible. (see also "Overview home page").

Equal Opportunieties Officers and Office: Film and Presentation
Equality at MLU: Film
About us, our work and equality at MLU: Flyer
Contacts of all equal opportunity officers (University, Faculties and non-faculty based areas)
Overview home page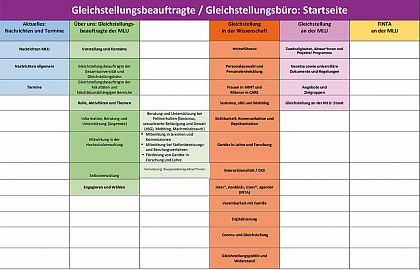 The "Overview home page" with direct links leading to each (sub) page you can find here.
---
---