---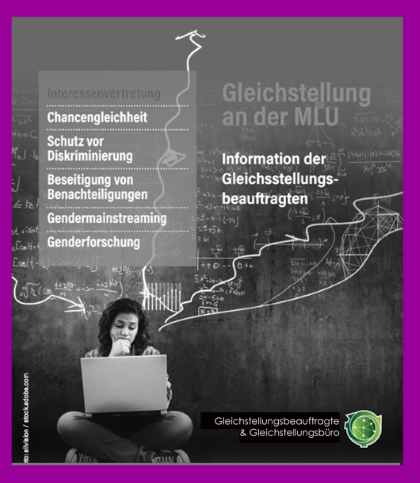 Equal Opportunities Officers: Homepage
Welcome to the website of the Equal Opportunities Officers of MLU, who are the representants of interests for gender equality.
On this website plus in our Flyer we inform you about us, our work and eqaulity in schience and at MLU.

Equal Opportunieties Officers & Equal Opportunities Office: Film and Presentation
Equality at MLU: Film
About us, our work and equality at MLU: Flyer

Gleichstellungsbeauftragte-büro_Flyer_2021.pdf (4.5 MB) vom 01.12.2021

GB MLU PP 2021_8.12.21.pdf (5.4 MB) vom 08.12.2021
News
You can find News and Events here. The latest:
New CEWS University Ranking - Halle in group 6

(Online)Workshop: Sexualised Discrimation and Violence in University Contexts | 2.2, 10-14 Uhr | MLU-Education
Equality World Days for the upcoming month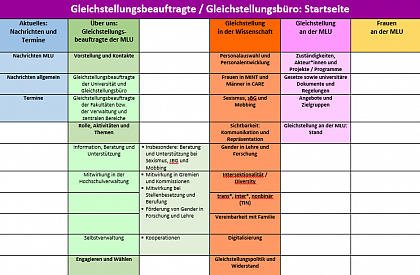 You can find the structure of this website with direct links leading to subsides below.

Struktur_3.12.21.pdf (517.4 KB) vom 03.12.2021
---
---